Winter  –    Amazing 3 Day Weekends      
26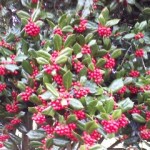 469 Ticonderoga Road

Chantilly-South Riding 
Friday-Saturday-Sunday
10 am to 5 pm
November 25th,26th, & 27th  –  December 2nd, 3rd, & 4th
December 9th, 10th & 11th    –  December 16th,17th & 18th
**Entrance gate closes at 4:30 pm.
Santa visiting the site from 11 am to 3 pm.
Food, Hot drinks and snacks available on site 11 am to 4:30 pm.
PLEASE keep in mind it is dark at 5pm.
If you wish to pick a tree Monday through Thursday, just give us a call we will be working on the farm.
Christmas Tree Options (Click Here)
Winter Fun  $9.95 per person includes access to our farm attractions. Depending on the weather, it can be a winter wonderla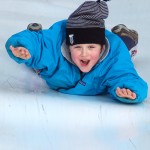 nd with snow, or just another outdoor time at the farm exploring the nature. Our fire pits are inviting to keep you warm and make some s' mores or for roasting hot dogs.  Traditional hayride!  The farm started its early days as a Christmas tree farm 54 years ago.  *Farm Attractions Winter close at 4:00 pm
No pets allowed, An ADA approved vest/hanger wearing service animal is allowed.
Activities Available with Paid Admission (Click Here)
---
For Special Accommodations, Birthday Parties, Group Events, & Custom Packages AVAILABLE All Year –
Please Call 703-327-4424 or Email marketing@amazingfarmfun.com