Fig-full Day Celebration
PRESS RELEASE
September 25, 2011
Contact: Oya Simpson
703-327-4424
A large group of fig lovers from organizations like, Slow Food DC, Virginia Organic Producers' and Consumers' Association and the farm's regular fig customers got together for a feast on Saturday, September 24, at the Blue Barn of Ticonderoga Farms of South Riding Virginia, which was decorated with a touch of fall.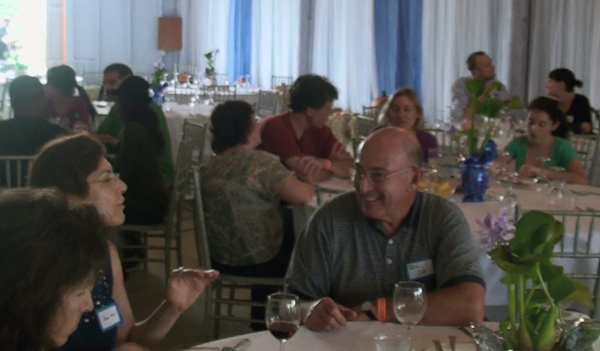 The group enjoyed salad, pizza, and appetizers which all were tastefully prepared with figs. A Hay ride took the attendees to the fig groves where they were able to learn more about the figs and picked their own to take home. "Learning the techniques and the challenges of growing figs were very interesting" said Andrea Meyers, a recipe developer and food photographer who was also a guest at the event.
At the end of the event, Moorenko's Ice Cream was served with Ticonderoga's Fig and Honey topping and a fig cookie as the cooking demonstration of Seared Fresh Fig took place. This recipe can be viewed at our web site.
"In 1988 Ticonderoga Farms got interested in exploring figs. Something out of the ordinary for the Northern Virginia's agricultural community. Figs are an incredibly healthy crop, fit into our beliefs relating to organic, sustainable agriculture and they were a real challenge over 20 years ago as very little was known about growing them in our climate and soils. After 8 years of experimenting, this year's crop has been great regardless of the latest rainy fall season" said, Donna Taylor, Head of Operations.
The goal is to have this feast annually where the harvest can be celebrated and local figs can be more appreciated in the Northern Virginia and Metropolitan Washington DC market.
Ticonderoga Farms is a 5th generation, family owned and operated farm of 1,000 plus acres of rolling fields and forest. It is one of the last surviving family farms in Eastern Loudoun County.
###