Ticonderoga Fig Groves
In 1988 the family decided to bring something out of the ordinary to Northern Virginia's agricultural community. Figs are an incredibly healthy crop, which fit into our beliefs relating to organic, sustainable agriculture and are suitable for the preservation of family farms. They were a real challenge over 20 years ago as almost nothing was known about growing them in our climate and soils.
Thomas Jefferson was fascinated by Mediterranean plants and tried to grow many from that area, including figs and olives; as a great admirer of his, we decided to continue with his research. In addition to figs, we hope to be able to offer local organic olives within next 10 years. We already grow bay leaves, another Mediterranean crop – a wonderful tree and perfect for the home garden. Our most exciting new crop – pomegranates, are both beautiful in flower as well as a very delicious and healthy fruit.
Our farm currently grows five main varieties of figs for commercial production that we consider proven with over ten years of research. These bear fruits from July through the first frost.  We have another 10 varieties we are experimenting with, focusing on flavor, resistance to bad weather, heavy yield, filling gaps and extending the harvest season.
Like learning to ride a bicycle without training wheels, of course we had lots of spills and scraped elbows. In the early years, for every five trees we planted, we lost three. Some varieties we are working with, but we still have not solved the riddle of what makes them really happy. (We keep stock plants in a greenhouse so we can replace the ones we lose outside)
The biggest issue has been the soil. Figs can be quite particular, but will produce  figs with good size and flavor with most soils with good drainage. There are hundreds of varieties, and with new ones popping up, the challenge is where to start – or which ones to start with. Deer only recently have become a problem; for many years they ignored them but recently have developed a taste for them. New growers should have no problems for the first 5 or more years as they only go for ripe fruit, not the leaves or branches as they sometimes do with apples. Ants are a problem which seems much larger than it is.  Ants are very cooperative pests in that they will attack one fig at a time, eat it entirely, then move to the next one, so losses are very small. Very much like what we used to say about rabbits when planting peas or beans, plant a few extra for them! Stinkbugs have not yet presented a problem.
Currently, there is no fig growers association east of the Mississippi River as figs have never before been a commercial crop east of the Rockies. This makes it that much more challenging for growers in our area as finding resources for the industry can be difficult. A number of varieties we are growing from the University of California's germplasm bank.
Ticonderoga Farm has two large fig groves with over 400 trees, in addition to smaller experimental plantings which we sometimes harvest from.
Our goal is to preserve the farm for the sixth generation and beyond as a working productive agricultural enterprise.  It will be an educational facility for other farmers, hopefully to be emulated, as well as a source of plants for interested growers.  We wish to expand our agritourism activities as well, as without farms there is no food and far too many of the younger generation have little idea of where the food they eat comes from. Without this knowledge farms will slowly disappear and food prices will increase while health decreases.  Part of the value of farms goes well beyond the food they produce, especially in the case of organic farms, as they provide clean air, water, wildlife habitat, "air conditioning" for the earth as well as restful and peaceful places for humans to relax and enjoy nature.
Sincerely,
Ticonderoga Farms Family
Fig Recipes
Fig Jam and Honey
Creamy Cheese Torta with Prosciutto, Kalamata Olives, and Fig Jam
Seared Fresh Turkish Delight Figs
Fig and Citrus Salad
More About Figs
---
Fresh figs are extremely perishable and should be eaten right away. They can be refrigerated for a few days, arranged in a single layer on a paper towel-lined tray. They do not ripen if left at room temperature, but if they are a bit too firm, they will soften enough to eat in a day or so. Rinse them under cold water and gently pat dry before serving. The peel is edible and use a sharp paring knife to cut them.
The fruit also has tremendous amounts of fiber, more than any other dried or fresh fruit. Insoluble fiber protects against colon and breast cancer – soluble fiber helps lower blood cholesterol, and figs provide both. (Which also makes them in medium quantity a natural mild laxative, just so you know.) They also are a good source of flavonoids and polyphenols.
Figs have the highest overall mineral content of all fruits. With their standout source of potassium, figs help to control blood pressure. Figs are high in calcium. And as fate would have it, their potassium reduces the amount of calcium lost as a result of high-salt diets. Figs are also a good source of iron, vitamin B6, and the trace mineral manganese.
To find out more about how you can purchase our figs, please call our office at 703-327-4424.
---
The List of Prestigious Restaurants Serving Our Figs
---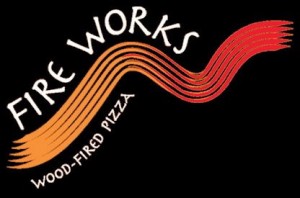 Fire Works Pizza - 703-779-8400
201 Harrison Street SE
Leesburg, VA 20175
Hours
Open Daily starting at 11:30am
---

Girasole – 540-253-5501
4244 Loudoun Avenue
The Plains, VA 20198
Hours
Monday through Saturday: 5:30 pm – 10 pm
Sunday Brunch – 11 am – 2:30 pm Dinner – 5 pm – 9 pm
---

Goodstone Inn & Estate – 540-687-4645
36205 Snake Hill Road
Middleburg, VA  20117
---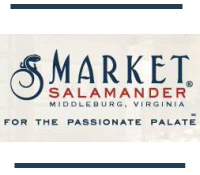 Market Salamander - 540-687-8011
200 West Washington Street
Middleburg, VA 20118

Hours
Open Monday – Sunday 7:30am – 6:00pm
---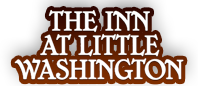 The Inn at Little Washington - 540-675-3800
Middle and Main Street
Washington, VA 22747
---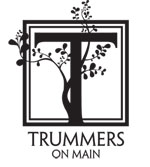 Trummer's on Main - (703) 266-1623
7134 Main Street
Clifton, VA 20124
---