Open Daily 
10 am to 5 pm Weekdays $9.95 per person under 2 free during non "special" events. * Gate closes at 4:30 **watch Home page and Facebook for weather closing possibilities.
We accept cash or check at Concession sales register. Cash, check,Visa and Master Card accepted at Market and Admission sales registers. $15.00 Min. on credit card.
Our festivals are designed to celebrate each season.  During spring below are special additions on dated weekends you will find in addition to our year round attractions. Prices for those "special" additions are listed w/each one.
Spring Easter Festival Weekends
April 5 – April 20 
10 am to 5 pm
Weekends only $11.95
Egg Hunts on Weekends (only)
April  5  &   6 @ 11 am & 2 pm
April 12 & 13 @ 11 am & 2 pm
April 19 & 20 @ 11 am & 2 pm
We all know that when spring comes, the leaves appear on the trees, the grass grows green, flowers begin to bloom, and many animals will soon be taking care of their newborns. In spring we begin preparing the soil for planting and getting ready for mothers to give birth to their newborns. Easter just around the corner and time for someone to JUMP out of hiding.
Our Bunny will be joining us at the farm. Hopping around and posing for picture opportunities during our weekend hours and playing with our favourite friend Chickadee. Together hiding eggs for all the children to enjoy finding, especially the golden eggs that provide extra fun prizes for those who find them.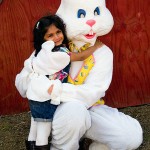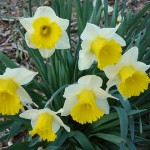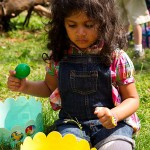 ►Egg Hunts & Prizes    ►Photo Ops w/ Easter Bunny      ►Spring Farm Animals
Come join us and the Easter Bunny for some festive fun.  Egg Hunts feature candy and toy-filled eggs.  Find those special golden goose eggs for a prize.  Kids and adults can get on the slides, take a hay ride, visit our farm animals and roast marshmallows.  Bring your camera for photo ops with the Easter Bunny.  Please, arrive at least 15 minutes prior to the Egg Hunt and remember to bring your own basket or bag for collecting eggs.  Baskets will be available for purchase.  We request the emptied eggs to be returned at the end your visit so we can re-use (recycle) them if you do not wish to take them home.
Spring Scout Weekend
April 26 and 27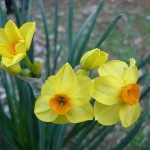 10 am to 5 pm
Due to inclement weather the Weekend of March 29 and 30 and closing, we will be honouring the scouts on the weekend of April 26 and 27.
Calling all scouts! Girls and boys of all ages are welcomed! Come learn about availability of endless possibilities for your troops. From celebrations to even the endless possibilities we can assist with badges and projects. Students bring your troop identification and you are free. All others $10.95 per. Under 2 free. 
Spring Mothers Day Weekend
May 10 and May 11
10 am to 5 pm
Mom's and Grandma's are FREE!  All others $10.95 per. Under 2 free. Crafts, Vendors, and activities that will allow "Mom" to have a great day to remember. More detail on vendors and crafts to be posted soon.
Come to see the view of over 12 varieties of bulbs bursting into the blanket of tens of thousands blooms.  In addition to have chance to pick your own, we also have pre-cut bunches at our Farm Market.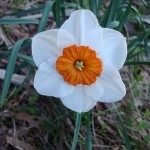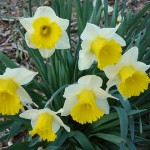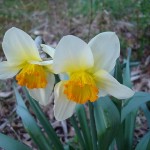 ---
"Listen, can you hear it? Spring's sweet cantata. The strains of grass pushing through the snow. The song of buds swelling on the vine. The tender timpani of a baby robin's heart. Spring."
Diane Frolov and Andrew Schneider, Northern Exposure
Private Groups – Corporate – Schools – Birthdays ..Celebrate with us!
Monday–Sunday 10am-5pm OR After Hours
*Please call for special accommodations, custom packages, pricing and arrangements. 703-327-4424 Ext 200
---
Concessions Available to Purchase: Hot Dogs, Pizza, Turkey Legs and other snack items. We accept cash or check at Concession. Cash, check,Visa and Master Card at Market and Admission. $15.00 Min. on credit card.
*During seasonal festivals prices and hours are subject to change.