Pumpkin Fun September 23rd to November 5th
10:00 am – 6:00 pm, Entrance closes at 5:00 pm. Weekdays $10.95 & Weekends/Columbus Day (9th) $16.95 per person age 2 and up.
The changing of the leaves, the cool crisp air, and hot apple cider seem to turn the fall into the season of festivals. Enjoy the great outdoors, the colors of fall and take a break from your busy schedules. All our Fall Pumpkin Festival activities will be here for you and your family. Amazing Farm Fun @ Ticonderoga is the place you want to visit! 
Site Map and Full List of Activities and Food Services (Click Here)
Pets not permitted, except those in service. Check weather before departing for open/close.
Form of Payments accepted: Cash, Visa, MasterCard or Discover.
---
Night Light Show (Walking) September 29th to November 4th
The 450 Acres of Amazing Farm Fun @ Ticonderoga will once again come alive at night with over one million lights.  Show times are 7:00 p.m.-10:00 p.m. every Friday & Saturday from September 29 through November 4, 2017.  It will also be open Friday, Saturday, and Sunday evenings for Columbus Day Weekend. 
Admission for the Light Show is $12.95 per-person; Children under 3 free.
Advance Tickets may be purchased (Click Here)
This annual spectacle offers a warm inviting family atmosphere.  Visitors will be able to walk to view this nighttime adventure with friendly frogs, Cinderella, Candy land, happy pirates, and a tropical rain forest, with wildlife to match, and more for those who love happy surprises around the corner.
The displays are designed to be "family friendly" and nature focused.  This is a great alternative for families with younger children and the perfect opportunity to enjoy the autumn leaves, cool crisp night air, and hot apple cider with Smores around a bonfire. Drinks, snacks, and S mores kits will be available and sold at The Farm Market.
Proceeds fund preservation and development of the Botanic Gardens.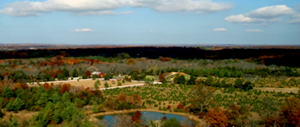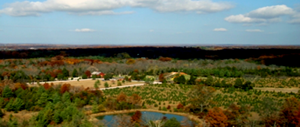 Address: 26469 Ticonderoga Road, Chantilly, Va 20152 Phone: 703-327-4424